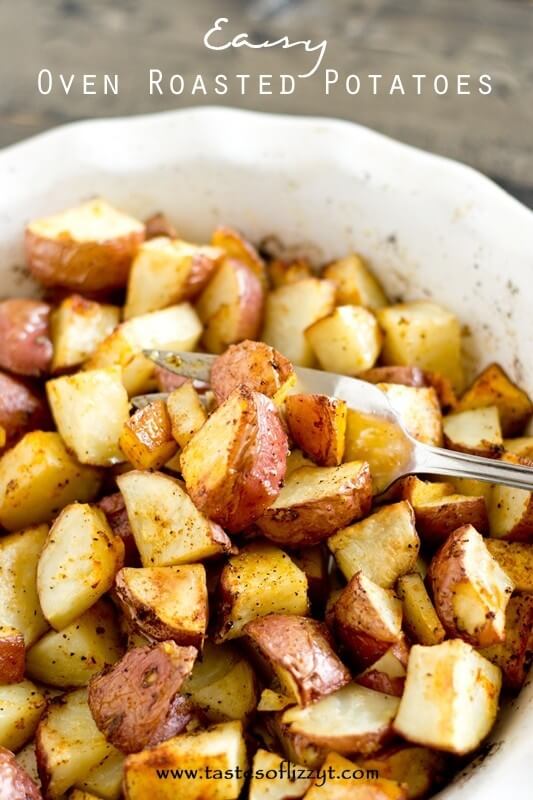 We're in full cross country running season at our house. Maddie and Braden are both running this year. They're logging lots of miles, which means they are hungry all.the.time. I've known that growing teenagers can put down a lot of food, but very active teenagers? They pretty much are bottomless pits that will eat anything in sight. It's easy to grab a sweet cookie or brownie when you're hungry, but my goal is to keep healthy carbs around so that the kids are making good food choices. I make sure their bellies are full at mealtimes so they aren't as likely to go for the sugary stuff.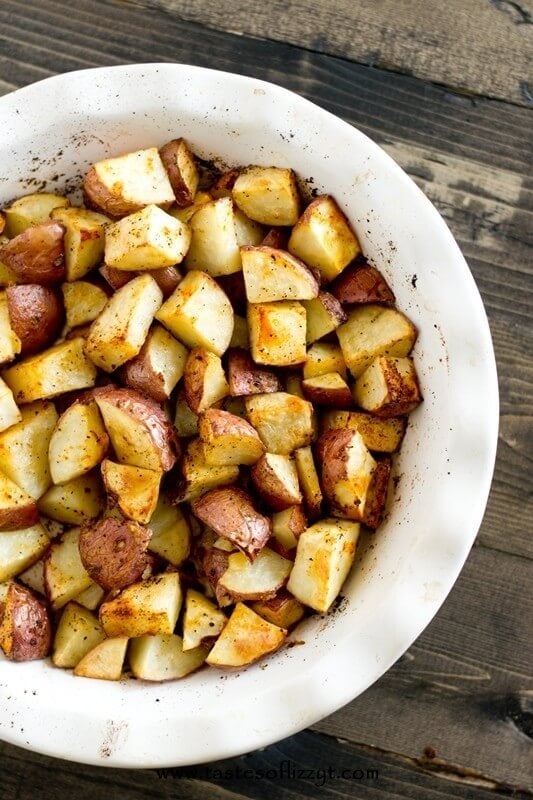 These Easy Oven Roasted Potatoes are one of our most popular recipes, and one of my favorites to serve alongside some lean protein at dinnertime. They take only about 10 minutes to prep and 30 minutes to bake, so there's not a lot of hands on time.
Baking the potatoes at a hot 450 degrees keeps these potatoes sizzling and ensures that they come out a little crispy, which is a must for potatoes at our house.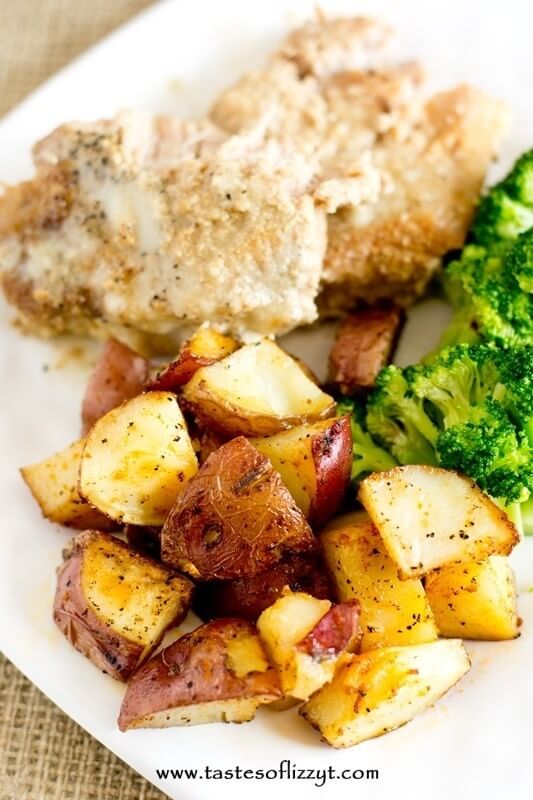 Get this potato recipe here.
Serve alongside these slow cooker pork chops and Italian green beans for a delicious meal!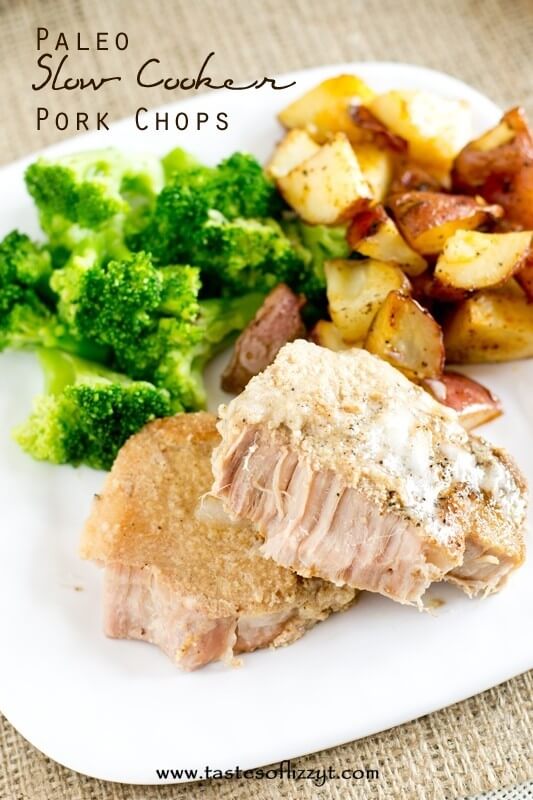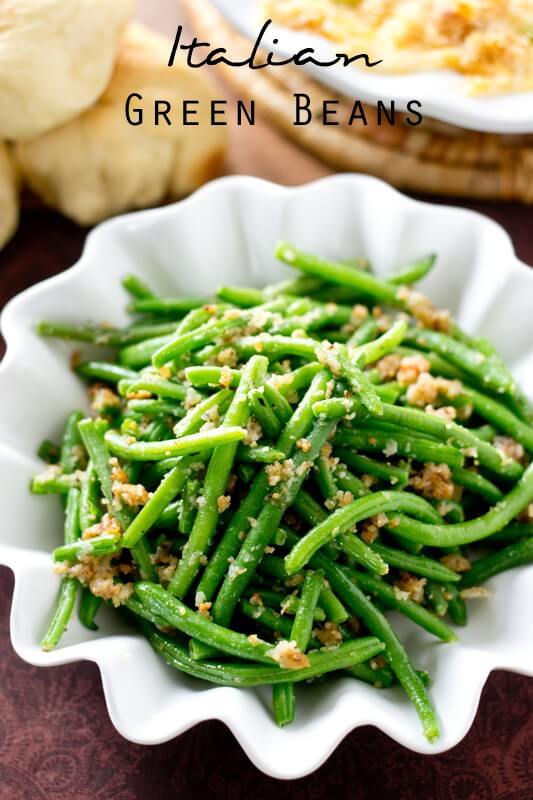 Tags: best potato recipe, oven roasted potatoes, potatoes, yummy potatoes

Posted

by